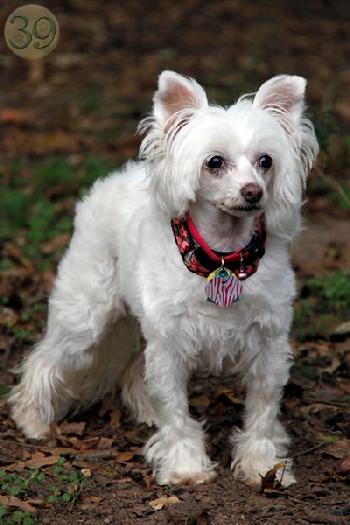 Becca
August 2018
Becca came SO far from her initial arrival. Such a beautiful girl, she knew nothing but love in her forever home. Mom shared, "we said goodbye to our precious angel Becca. She would have been 16 years old in a couple of months. We had 6 years with her. She was so dear to us. Traveling from West Virginia to Seattle to the beaches in Fl. Camping in Michigan and Canada. Visiting Mount Rushmore andNiagara falls. We miss her so much."
Blossom - Sister Robinson
July 2014
Blossom - known to her family as Sister Robinson crossed over the bridge way to soon. Her mom and family miss her every day. " Not a single day has passed since that day, when tears have not been shed. She is so missed, devastatingly so. But every day I thank Bald is Beautiful for bringing that sweet, sweet little girl into my life. I just wish it had been for much longer. I do not think I will ever stop missing my little girl."
We send hugs to her mom and family.
Booker (aka One Eyed Willie)
All of us at Bald is Beautiful are saddened to share that our precious Booker passed on 2 16 13 of congestive heart failure. Just the day before, he'd been featured as an adoptable dog on dogshaming.com. Our little celebrity!
His foster mom was with him, and he was surrounded by love as he crossed the bridge. We have no idea what Booker's past entailed, but we know his last months with us were filled with joy.
After he passed, his foster mom, Kathy, shared some special memories of the little guy her family had nicknamed "One Eyed Willie."
Willie loved to circle me whenever I was trying to cook, do dishes, or any other activity involving food smells. If I was standing too close to the sink or oven he'd keep ramming my knee with his nose until I took a step back so he could continue path. Willie was persistent!!
He loved the trash can and would knock it over every chance he got. We bought a new one with a special pet lock out feature to keep him out of it. He'd still knock it over much to his enjoyment. I think it was his daily goal. Once he'd accomplish it he'd give it no further thought until the next day. I'm really going to miss picking up the trash can.
My husband and son were such big mush balls when it came to Willie. He did no wrong in their eyes and they never scolded him for anything, including knocking over the trash can. They carried Willie like a baby and spoke baby talk to him. It was quite a sight to see a 19 year old do this. Willie's most favorite spot was on one of their laps. I came in second in the lap category.
Willie was absolutely adored by my granddaughter. Isabella is coming to visit later and has already told her Mommy she wants to go to Nana and Pop Pops to see "Wiwy". We had Isabella overnight Friday night. She was hugging and kissing Willie as he sat next to her. My other dogs were very jealous. Willie looked very smug and happy. :)
We all feel so blessed to have known Willie and to have been given the opportunity to love and cherish our too short time with him. Wille has taught us all to persevere no matter what difficulties life throws in your way. If you can't go over your obstacles in life simply circle them until they get out of your way, ram them until they move, or do a good zoomie-thud to relieve the tension.
Rest in peace, little man!